August 2018 - Nordic Walking For Health
Regular Instructed Group Nordic Walks … book now !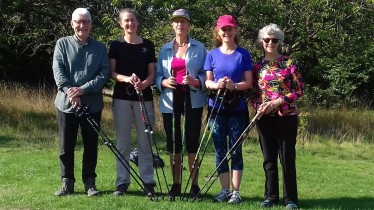 The next series of instructed group Nordic walks in Brighton & Hove for competent Nordic walkers wanting to exercise on a regular basis at the Health or Fitness levels of Nordic walking technique is now open for booking. If pre-paying, the price for four walks is £36.00 per person and there is a six week time period during which the four walks have to be participated in, i.e. an extra fortnight within which they could take place. To join a one-off walk, the price is £10 per person. Booking a …Read more »
Posted: August 15, 2018 in Fixed Dates
Beginner Courses … book now !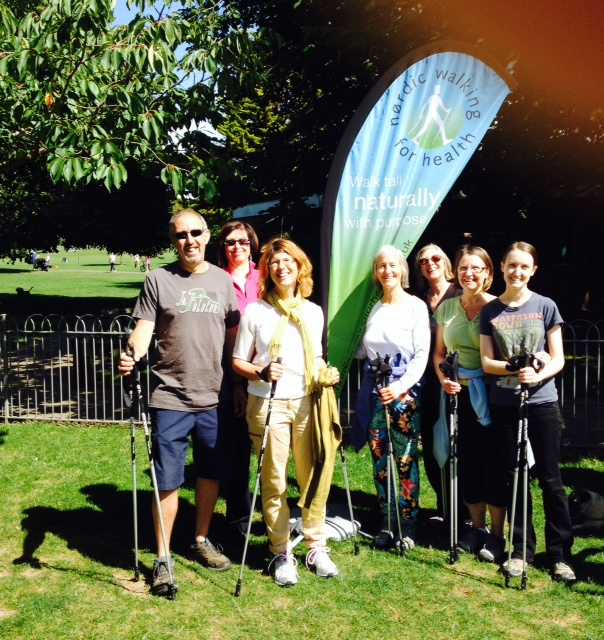 Booking is now open for these fixed date weekend courses: Eastbourne & Seaford area Saturdays from 10.30am to 12midday on 13, 20 & 27 October then 3 November (extra dates are 10 & 17 November) – four places left. Saturdays from 1.30 to 3pm on 13, 20 & 27 October then 3 November (extra dates are 10 & 17 November) – five places left. Sundays from 11am to 12.30pm on 21 & 28 October then 4 & 11 November (extra dates are 2 & 9 December) – ONLY ONE place …Read more »
Posted: August 16, 2018 in Fixed Dates
Refresher Season – 25 August to 28 October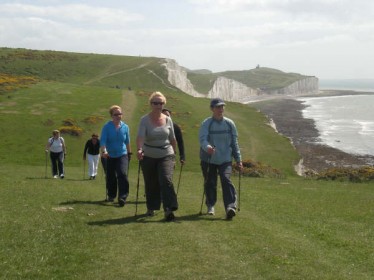 Refresh your technique ! Re-ignite your enthusiasm ! Nordic Walking for Health introduces Refresher Season 2018 !!! If you Nordic walk on a regular basis, we recommend refreshing your technique every 6 to 12 months. Old habits die hard, so book a refresher ! If life took over and Nordic walking had to take a back seat, but now, with more time on your hands, you're keen to take it up again, book a re-starter ! For more information about what's on offer, dates and how to book, go to …Read more »
Posted: August 10, 2018 in Refreshers & Restarters

Categories
Archive