February 2019 - Nordic Walking For Health
Fitness Nordic Walks – this weekend !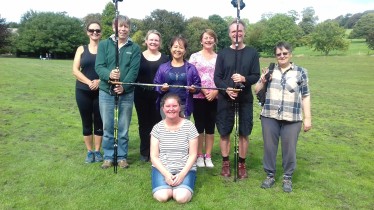 Nordic Walking for Health is offering fitness level Nordic walks (equivalent to a Session 6 if you're keen to extend your course beyond the health level): from 10.30am to 12.30pm on Saturday 22 June (two places booked for Seven Sisters Country Park) from 11am to 1pm on Sunday 23 June. The price will be from £15.00 per person for two hours depending on numbers, so, by all means, let me know your availability for more than a couple of dates. The will be a choice of South Downs National Park locations in the Brighton & Hove area …Read more »
Posted: February 11, 2019 in Extended Course
Beginner Courses, including for children … book now !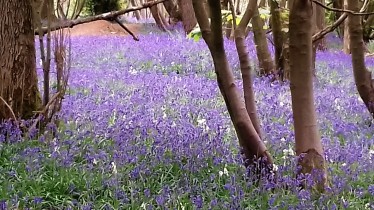 Booking is now open for these fixed date weekend and weekday courses: Brighton & Hove area Wednesdays from 10.30am to 12midday on 29 May, 12 & 19 June and 3 July (with extra dates of 10 & 17 July) Saturdays from 10.30am to 12midday on 25 May and 1, 8 & 15 June (with extra dates of 20 June & 4 July) Prices are from £45 per person (£11.25 a session) in Brighton & Hove. Maximum group size is six. Courses will take place in Stanmer Park. Brighton & Hove Healthwalks Discounted courses are available …Read more »
Posted: February 15, 2019 in Fixed Dates
Ashdown Striders' Nordic walk – this Sunday 24 February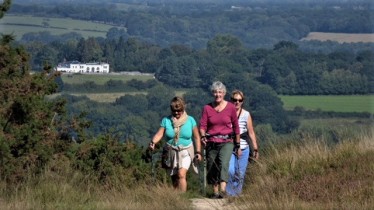 Meet at 10am in Ellison's Pond car park. This car park is on Crowborough Road, the road with two cattle grids running from the A22, just north of Nutley, to the B2026, just north of Duddleswell. It is the one nearest to Duddleswell opposite the Hollies car park. This is a new route for the Ashdown Striders. It follows the Weald Way (with 3 stiles) then back across open heathland. It is quite wet underfoot so boots and waterproof trousers or gaiters are recommended. There should be some nice views …Read more »
Posted: February 7, 2019 in Ashdown Forest

Categories
Archive