About Us
Formed in Spring 2006, Nordic Walking for Health has now been running courses for 16 years. It's founder is "One of the longest established instructors in the UK" (British Nordic Walking, June 2011). Nordic Walking for Health covers a large part of East Sussex in South East England, including parts of the South Downs National Park, offering a range of courses and group walks for all abilities and ages.
"We provide high quality training in a variety of ways and always in small groups to suit individual needs, with an emphasis on excellent technique for safe, effective exercise and improved posture." Peter Williamson, Director & Lead Instructor, Nordic Walking for Health
Nordic Walking For Health's Director and Lead Instructor Peter Williamson
International Nordic Walking Association-accredited Nordic Walking Instructor (Instructor Number UK0241), qualified to deliver outdoors exercise safely (accredited by Nordic Walking UK & the UK Register for Exercise Professionals), he holds a Sports first aid qualification (St John Ambulance certificate no. 1400027017). On 29 February 2012, Peter was successfully DBS/CRB-checked (enhanced disclosure 001355367797).
Peter updates his instruction technique on a regular basis meeting the membership requirements of British Nordic Walking (BNW) and the International Nordic Walking Federation (INWA). To date, this has included: the 2011 INWA conference (30 September to 2 October – London) including the INWA 10 Step Teaching Method thereby requalifying to the standard set by the renamed Federation (previously, an Association); BNW's 2010 Instructor Convention (16 October – Derbyshire), including ways of motivating people to continue Nordic walking in groups on successful completion of a course; and, the 2008 INWA conference (9 to 11 October – Amsterdam), including how to instruct healthy individuals, overweight people and older people, in particular. More recently, Peter has tapped into local professional networks for regular, tailor-made training with appropriate specialists from relevant fields of expertise, including, for example, Dynamic Movement Screening & Functional Training Programme with Physical Solutions (physiotherapy, training & education) in 2017. In February 2021, Peter successfully completed an INWA course on Nordic walking for Parkinson's Disease and related conditions. He has experience of delivering courses for people living with neurological conditions, such as Parkinsonism, and for people living with/beyond cancer, through projects with Parkinsons UK and Macmillan Cancer Support, respectively.
Through a 20 year career in the National Health Service – from hospital nursing to community health education/promotion to public health – Peter is particularly aware of the potential benefits of Nordic walking to individuals, communities and to society, as a whole, not only for keeping fit and staying healthy throughout the lifespan, but also for managing health and mobility problems, such as being overweight and living with specific conditions that affect posture and gait and restrict the ability to walk, including changes as we get older.
Training and support for Nordic walking instructors in the UK is available from two national organisations:
BNW is the UK member organisation at the International Nordic Walking Federation (INWA)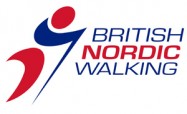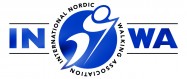 Nordic Walking UK is the alternative.