Courses
Nordic Walking for Health offers a range of different courses to suit people's needs on weekdays and at weekends all year round in East Sussex. For groups of three to six people, fixed date courses are available or, alternatively, dates can be agreed to suit you and the other group members on receipt of a booking enquiry.
The foundation technique course usually consists of four 1.25/1.5 hour sessions. With practice to become proficient with the technique, you'll be able to Nordic walk on-road, off-road, on the flat and over gentle ups and downs.
Depending on your ability and what you want out of Nordic walking, you can then extend your course to learn the higher Health and Fitness levels of Nordic walking technique.
The Foundation level of technique is for getting started and reaching a solid foundation to build on.
The Health level of technique is for improving general health & well-being more effectively than by natural walking.
The Fitness level of technique is for achieving more specific, personal health & fitness objectives and for more demanding terrain.
As a foundation course progresses, you will learn to Nordic walk over more varied terrain at different locations. Sessions gradually become more demanding. Two extra, slightly longer sessions are then required to learn the Health level followed by the Fitness level of Nordic walking technique.
On reaching the 'foundation' level of Nordic walking technique at the end of the beginner course in June 2019, one of four friends fed back: "Thanks for this and for leading the course. I've looked at a fair few Nordic walking videos online and still think your technique is the best ! Some were engaging their arms and putting their poles in the unsafe zone and these were instructional videos !!! I really enjoyed it all and now want to do the next levels."
If you want to try it out first, book a taster session.
If you've already decided to do a course, check out our full range of courses below: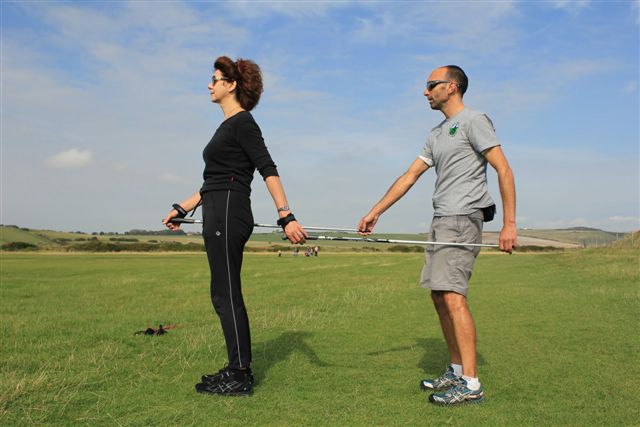 Photo by Kate Linfield, Coast Magazine 2011
Courses for 1 or 2 people
You may for various reasons prefer to do a course on your own or with someone you know. As well as getting more attention from the instructor compared with a group course, you also have more time to embed and refine the technique.
Cost
From £40 per session depending on location and length of session. Nordic walking poles are provided.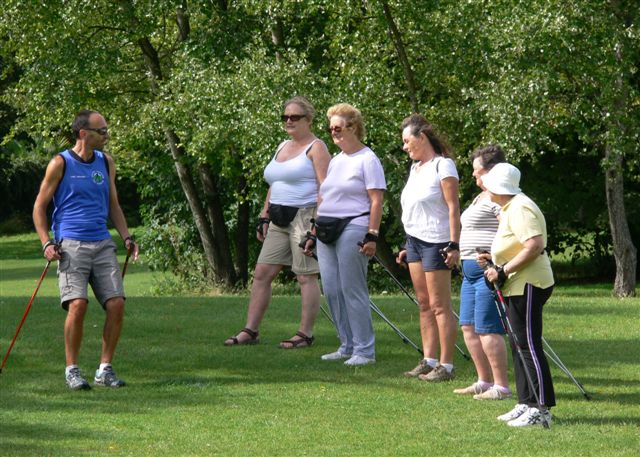 Group Courses
This course is for people who have already decided to take up Nordic walking and want to learn in a small group.
Cost
From £40 per person depending on numbers. All costs include pole hire.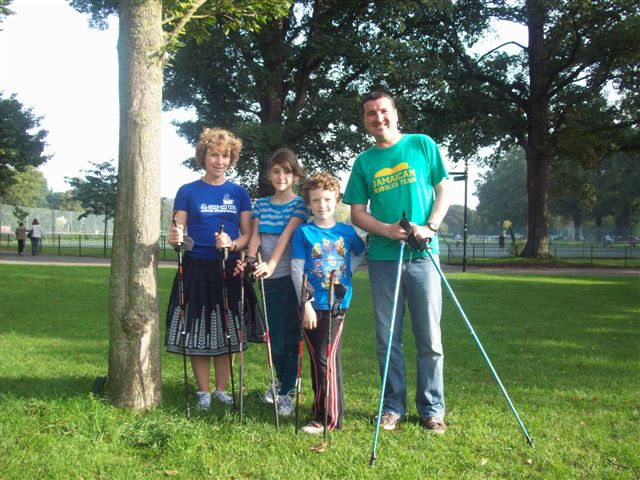 Family Group Courses
More people are choosing to learn Nordic walking with the children so that the family can do something together. Poles are available for children aged 8 and over.
These courses are usually structured in the same way as regular group courses, but are run just for you and your family.
Cost
Subject to requirements, please contact us to discuss. The cost of a full course must be paid in advance of starting it. Nordic walking poles are provided free of charge.
In 2012 the Hare family (pictured) wrote a blog about their Nordic Walking Family Course, click here to read about their experience.
Photo: The Argus July 2012
Courses for the over 60's
These specialist courses can be provided for organisations working with the over 60s.
Nordic Walking for Health evaluated three courses it delivered for Age UK's lottery-funded Fit as a Fiddle programme. Of the 22/26 participants who fed back, 96% rated the course 'very good', 73% rated the course 'very enjoyable' and 100% said they would recommend the course to a friend.
Cost
Subject to requirements, please contact us to discuss. The cost of a full course must be paid in advance of starting it. Nordic walking poles are provided free of charge.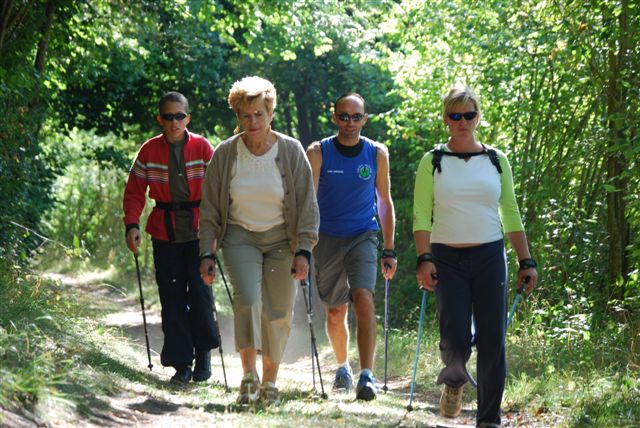 "Since an accident causing serious back injury, I had been nervous about doing any exercise. I wanted something more than that just getting out and walking. A friend had recently taken up Nordic walking, so I searched the internet. Early on in the course, I said to Peter: 'That was amazing. I feel 6 ft tall !' I'm actually only 5 ft. Peter's response to my particular health problems gave me confidence that not only was I able to do this, but also I would benefit greatly from Nordic walking … and I do. I am now much more aware of what my body is doing, more relaxed and my posture has improved. Most importantly, I'm actually in LESS pain now than when I started." Sandra Clarke, 59, Hove, East Sussex - May 2013
Tailor-Made Courses
Tailor-made courses are also available giving you the flexibility to decide when and where you want to train and to what level.
If you would prefer a course designed to meet your specific needs, we are happy to discuss your requirements. Reasons include:
a preference to do a more intensive course, including over two days or a single weekend, for example, thereby completing it in less than the usual four weeks
different factors affecting mobility, including visual impairment, joint conditions, appropriate follow-on rehabilitation post-injury or operation etc.
a location for the course being much more convenient if closer to home.
Cost
Subject to requirements, please contact us to discuss. The cost of a full course must be paid in advance of starting it. Nordic walking poles are provided free of charge.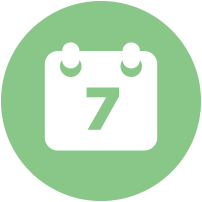 Weekend Taster Session and Course availability
Weekday bookings from Wednesday to Friday are also available on request.
April
Saturday 17 April
10.30am & 1.30pm
Saturday 24 April
10.30am & 1.30pm
May
Saturday 1 May
10.30am & 1.30pm
Saturday 22 May
10.30am & 1.30pm
Saturday 29 May
10.30am & 1.30pm
Weekday bookings on Wednesdays to Fridays are also available on request.
The course was great fun and paced really well. It's a little like mobile pilates but much more enjoyable than being in a gym. I can fit it into a busy schedule as I walk my dog at the same time. You can do it as a group or on your own. I would thoroughly recommend it to people of my age who want to stay fit and mobile. That is not to say that it is not an activity for younger people too.

Suzi, 60s, Ashbourne, West Sussex Spring 2012 course with 5 friends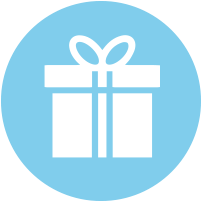 Gift Vouchers
Gift Vouchers are now available from Nordic Walking for Health for that special, fun and unusual present!
Single vouchers are worth £25 each entitling the recipient to a one and a half hour, introductory one-to-one training session that also includes the hiring of specialist Nordic walking poles.
Really enjoyed the course, great fun as a group, the little bits of info on personal techniques for each of us was fab too. We'll definitely sell it to everyone.

Jane & Steve, 40s, Brighton, April 2011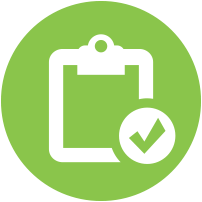 Technique
To gain maximum benefit, it is important to learn good, effective technique. The aim of the technique is to optimise upper body effort and slightly exaggerate the human body's natural walking motion without changing its natural rhythm.
Nordic Walking for Health instructors use a comprehensive multi-stage stepladder technique to teach Nordic Walking (known as the Nordic Walking for Health snakes-and-stepladder©2009&2017 technique) for the purpose of exercising as effectively and safely as possible for the benefit of health and wellbeing.
The course was very good and well worth completing. I really enjoyed it and definitely want to continue.

Gill Lewis, Healthwalks Leader Brighton & Hove, August 2011